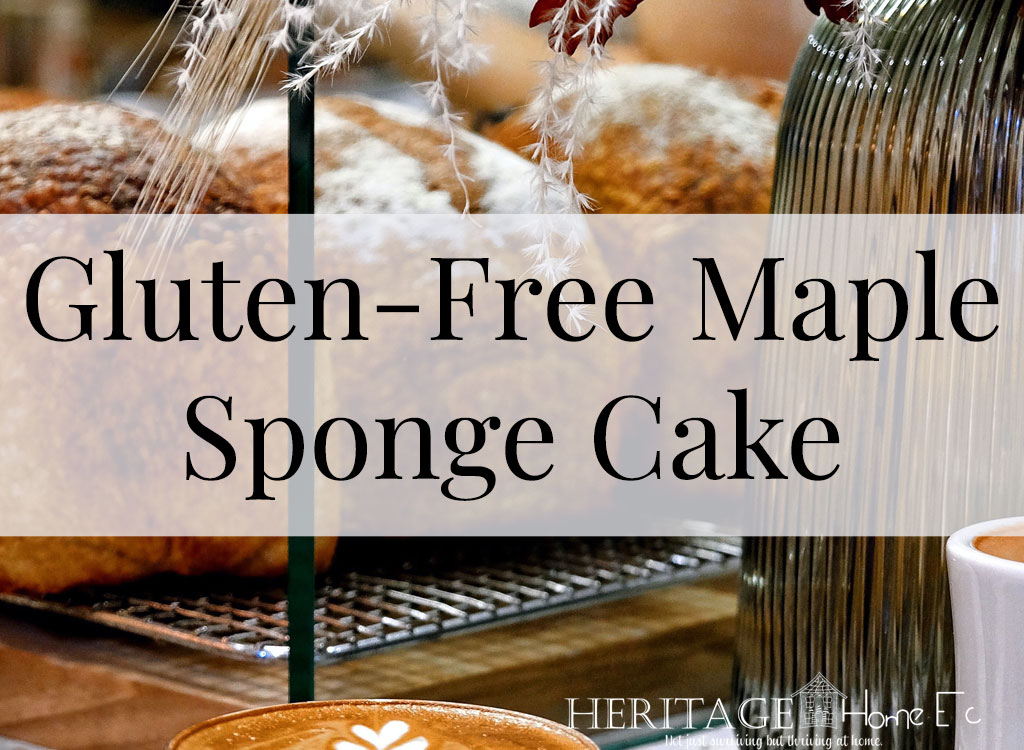 Who doesn't love a little maple in their Fall recipes? Even if you are gluten-free or Keto, this decadent dessert is sure to please everyone. Serve with more maple syrup, fruit, or even ice cream. What a great way to spoil yourself on a brisk Fall day than serving this Gluten-Free Maple Sponge Cake.
Gluten-Free and Keto Cake
We aren't a gluten-free family, nor are we Keto. But there are tons of people who are out there. Having a recipe like this to be able to share with friends and family who would otherwise miss out is priceless.
An estimated 25% of Americans follow a gluten-free diet. Common reasons include gastrointestinal issues such as celiac disease. Keto is a diet that is similar to Atkins in that between 70-80% of a person's caloric intake is from fats.
Mostly my reason for having this recipe in my arsenal is I have friends and family with gastrointestinal issues (IBS and wheat allergies mostly). Making sure that I can still show my love through feeding them is super important to me.
Not Another Diet Food
Trust me, this cake does not taste like diet food. It's moist and sweet and definitely worth the time to make it. Serve it with a steaming cup of coffee for dessert to really treat that loved one.
Gluten-Free Maple Sponge Cake Origins
My second marriage, while it was doomed to fail, introduced me to caring for someone with a chronic illness. He had been diagnosed with Chrones disease before we started dating. Due to the surgery that he endured due to the illness, he had gastrointestinal relations to a lot of food. He also had issues with how his body absorbed (or chose not to absorb) nutrients in food.
Learning to watch what I cooked and fed him was a rough experience. Even though we are no longer married, I am glad that I got to be so close to another side of how food can affect a person's health. I learned a lot in that marriage.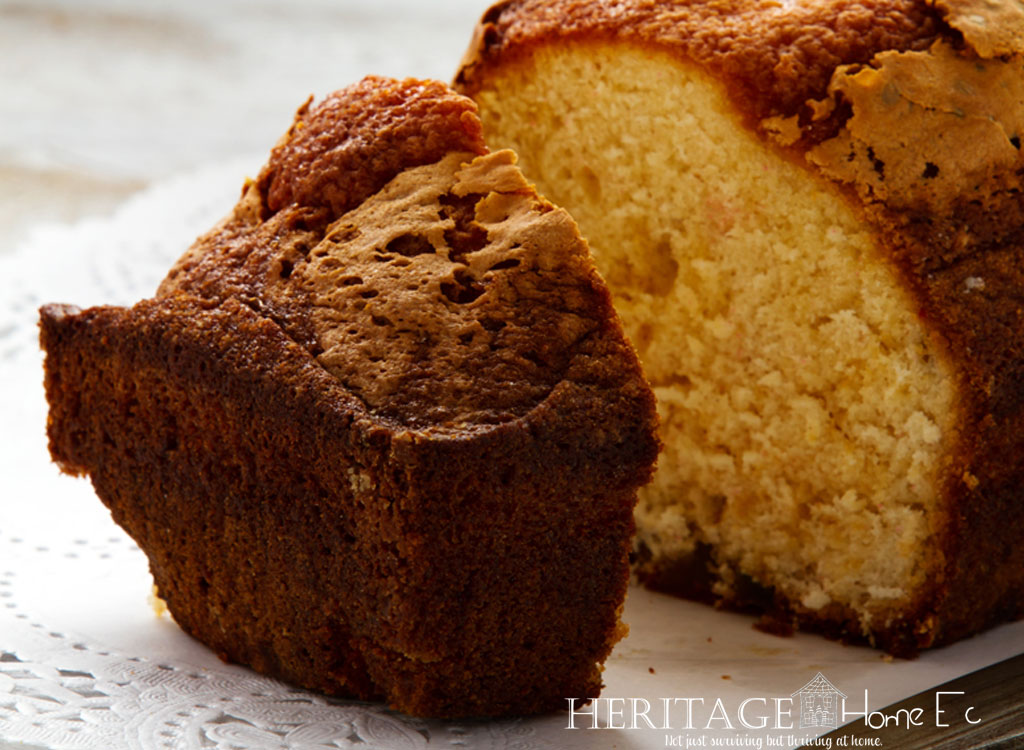 Gluten-Free Maple Sponge Cake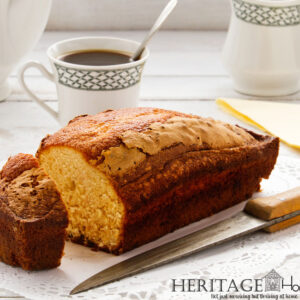 Gluten-Free Maple Sponge Cake
Even if you are gluten-free or Keto, this gluten-free Maple Sponge Cake for dessert is sure to please everyone on a brisk Fall day.
Print Recipe
Ingredients
4

medium

eggs

2

medium

egg yolks

1

cup

pure maple syrup

1/4

cup

milk

3

tbsp

butter

2

cups

almond flour

2

tbsp

arrowroot

*can substitute cornstarch*

1/2

tsp

sea salt

1

tsp

baking soda

1

tsp

pure vanilla extract
Instructions
Place eggs, egg yolks, and mapel syrup in top of double boiler. Place over hot water and beat with an electric mixer only until foamy; do not cook. Remove from heat.

Heat milk with butter and pour half of it into egg mixture; reserve other half.

Beat mixture in double boiler on low until thickened but not to the point of a custard-like consistency.

Sift the flour. Sift again with the arrowroot, salt, and baking powder.

Pour egg mixture slowly into the flour mixture while stirring constantly. Add remaining milk-butter mixture and vanilla. Pour into two 9"x5" loaf pans lined with wax paper in the bottom. Butter the paper and sides of pans.

Bake at 375F for 30 to 35 minutes or until a toothpick comes out clean.

Cool on wire racks. Serve with whipped cream, fruit, or vanilla ice cream, as desired.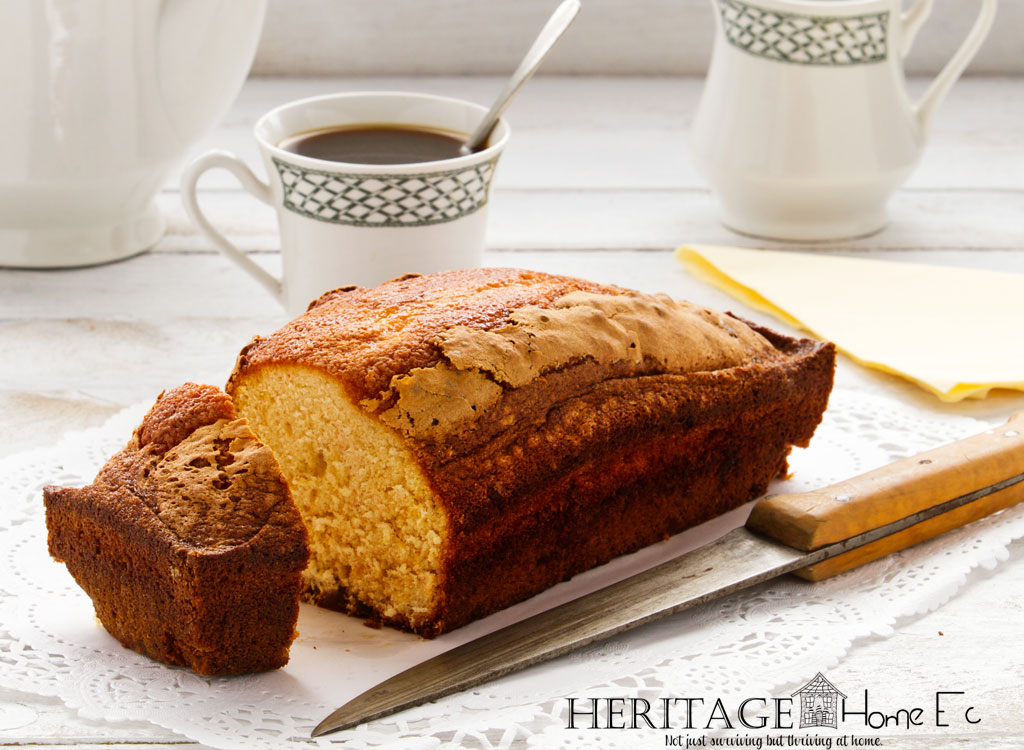 Don't forget to follow me on Facebook and Instagram for even more great recipes like my School Cafeteria Peanut Butter Bars and Chocolate Angel Food Cake!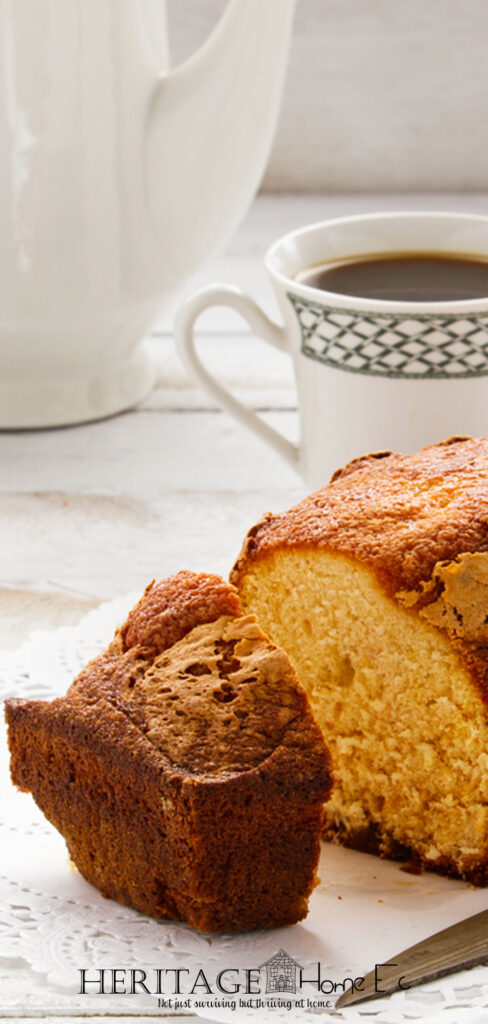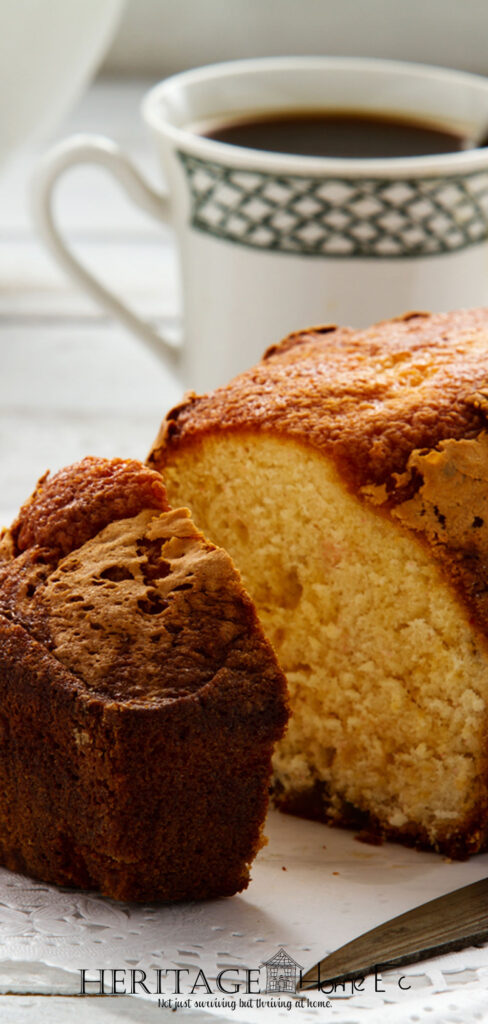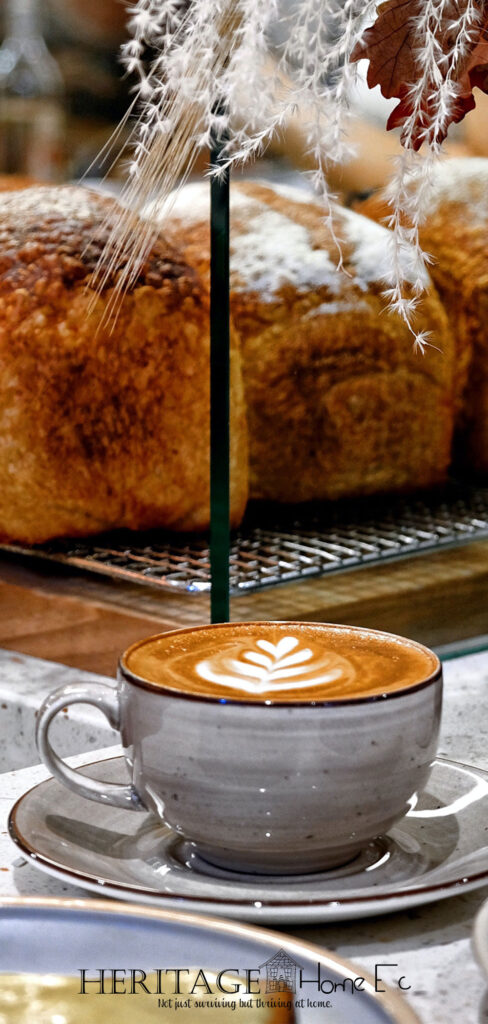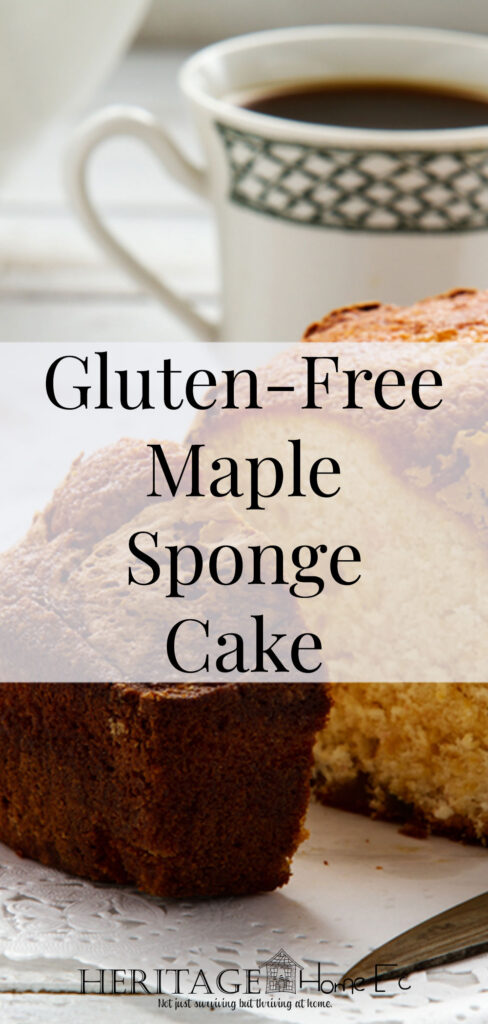 Please follow and like us: