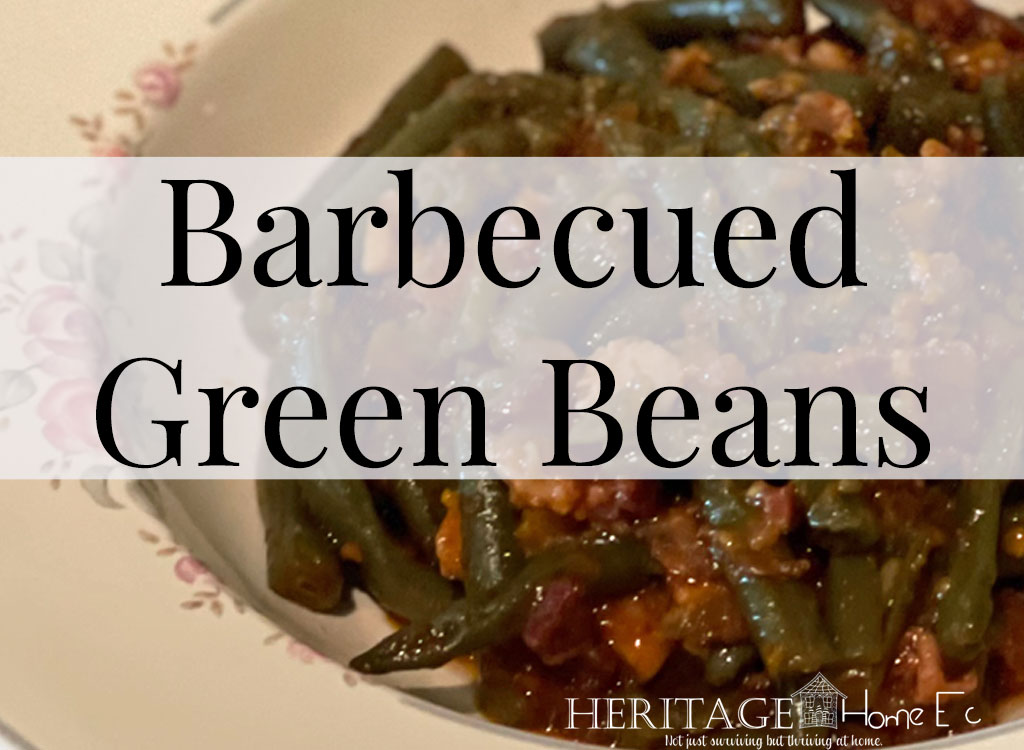 As summer and barbecue season approaches, we are all trying to figure out new ideas for side dishes to go with our grilling. Step away from the normal cold salads and potatoes and try something new. Barbecued green beans are a staple at our get togethers. Try some soon and you're sure to have the best BBQ on the block.
Barbecue Fare
Summer is approaching. I'm ecstatic about it. I love the smell of Todd firing up the grill and/or the smoker and making some of the best food in the world. I'd rather grill at home than go out to any restaurant. Hands down.
But as with most things, barbecue side dishes have become stuck in a rut. You show up and there is the typical fare of macaroni and potato salad type sides. And don't get me started on how many unsolicited bags of chips have shown up at our parties. (They had to bring something… right?)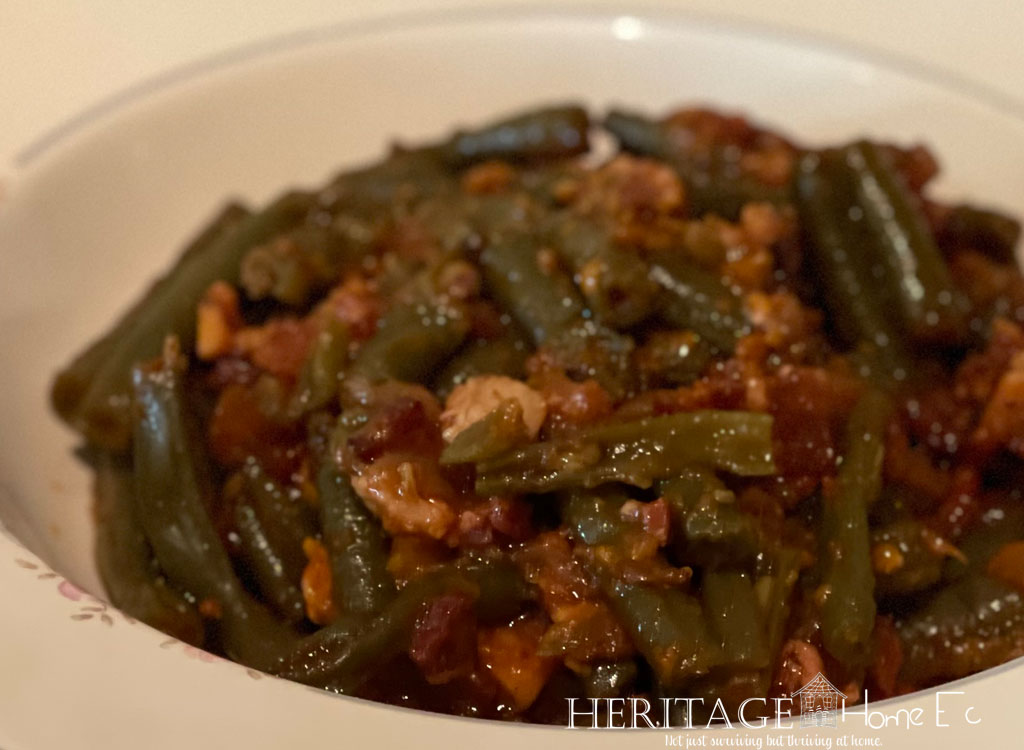 Show Stopper BBQ Side Dish
I was introduced to this dish years ago by a little old lady at a neighboring family reunion in the park. We of course were sitting there with the boring side dishes. Somehow I got roped into bringing this older woman some of my cheesecake. (Old people seem to love me, for some reason.) I took her a slice and chatted with her.
I was actually complaining about how boring everything else was at the barbecue. Meat and cheesecake were about the most exciting things there. She actually laughed at me and made me try these barbecued green beans.
And I fell in love.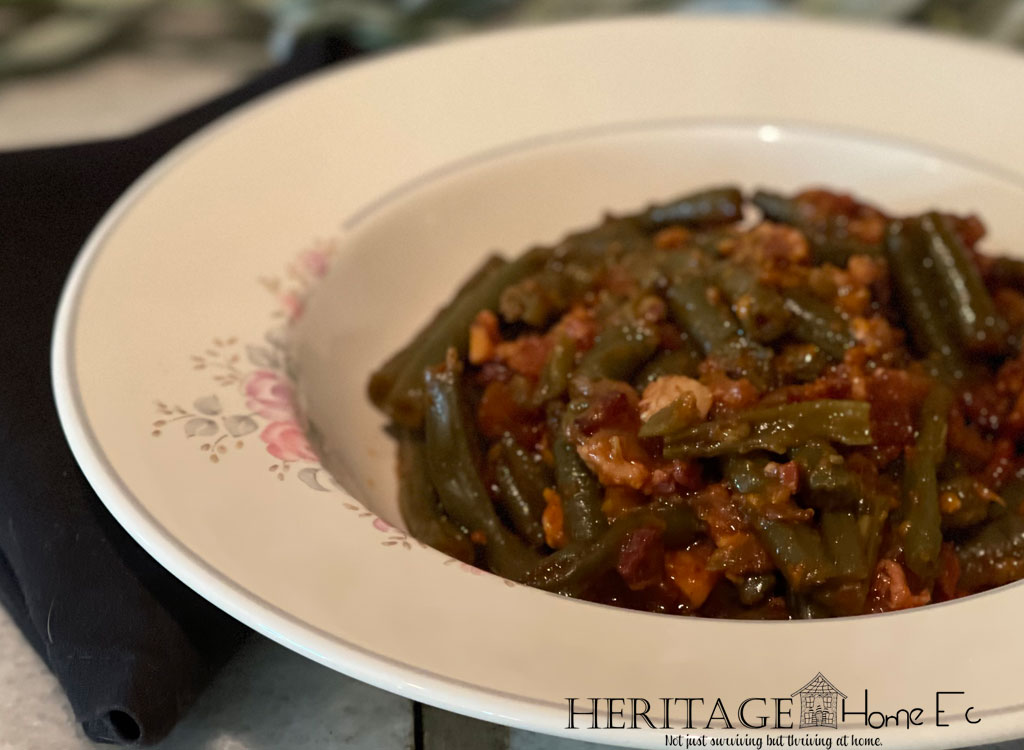 Barbecue Perfection
While I'm not going to give up tasting the traditional side dishes, I will always show up with these. Bacon, barbecue sauce, onions, and green beans slow cooked to perfection. Who would ever think that a vegetable could be so great?
Barbecued Green Beans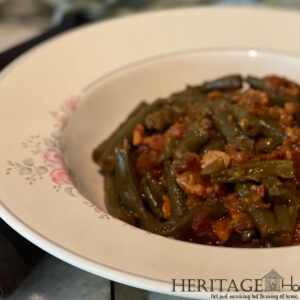 Barbecued Green Beans
This summer, get out of the traditional barbecue side dish rut. Bring these Barbecued Green Beans to the party and be the star of the show.
Print Recipe
Ingredients
4

slices

bacon

cut into pieces

1/4

cup

chopped onion

1/2

cup

ketchup

1/4

cup

brown sugar

1

tbsp

Worcestershire sauce

1

quart

green beans

drained
Instructions
Fry bacon and onion together.

Add ketchup, brown sugar, and Worchestershire sauce.

Place green beans in a slow cooker.

Pour sauce over the green beans (do not stir).

(Can be served as soon as heated through.)
Want more BBQ fare for your summer grilling parties? Check out my other great side dishes here.
Please follow and like us: