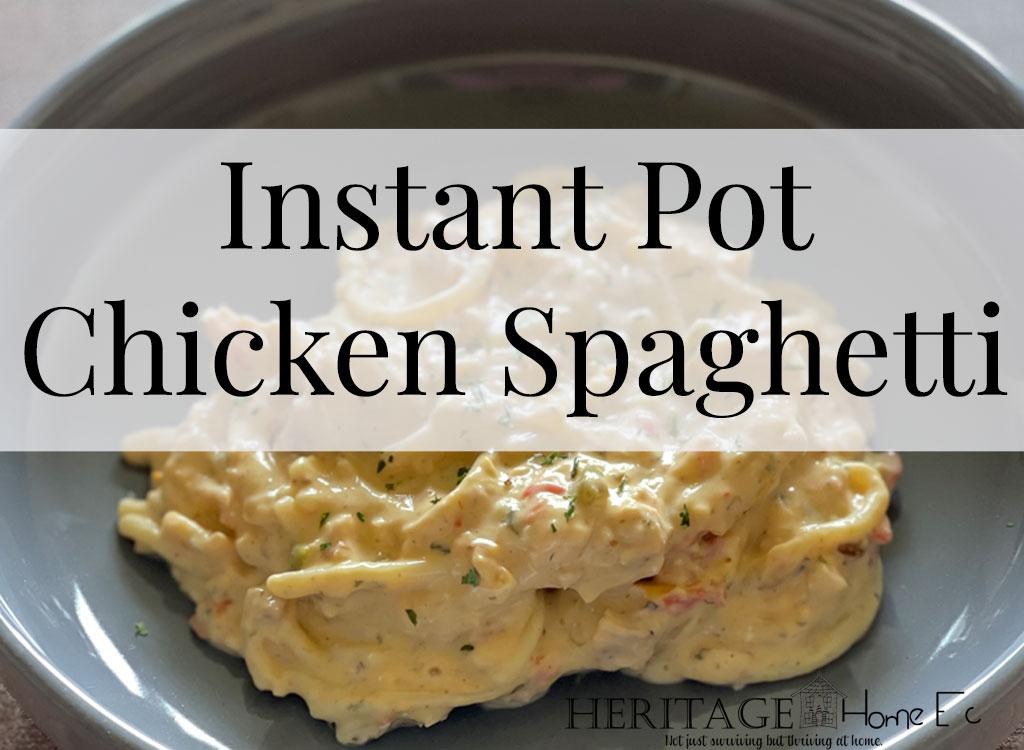 Some days we just need something to throw together in order to get dinner on the table. Keeping some staples on hand to make this quick and easy Instant Pot Chicken Spaghetti will make you dinnertime royalty.
I understand completely how difficult it can be to figure out what to do for dinner when you have had a long day. Working in factories standing on my feet and beating the crap out of myself for 8 hours does NOT make standing even longer at a hot stove sound inviting.
I always have a handful of staples on hand in my pantry and freezer in order to make something quick.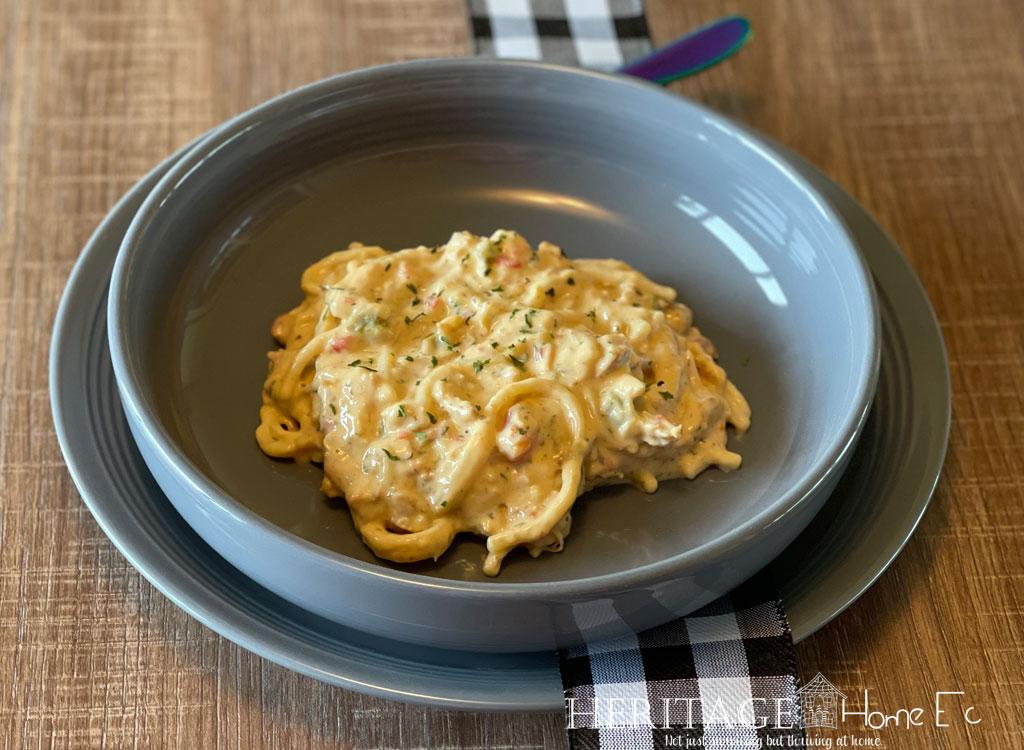 Dump & Do Whatever
Honestly, because of how easy this Instant Pot Chicken Spaghetti is to make, I throw it all together and go take a shower while it cooks.
There are so many things that need to be done every evening after work that it just seems like there isn't time to cook, let alone eat. One of the best investments that I ever made was in my Instant Pot. I love how much quicker I can have dinner on the table without as much effort. And while I love my CrockPot, it requires more planning ahead to be useful. I can wait until the last minute to figure out what to cook when I'm using the Instant Pot.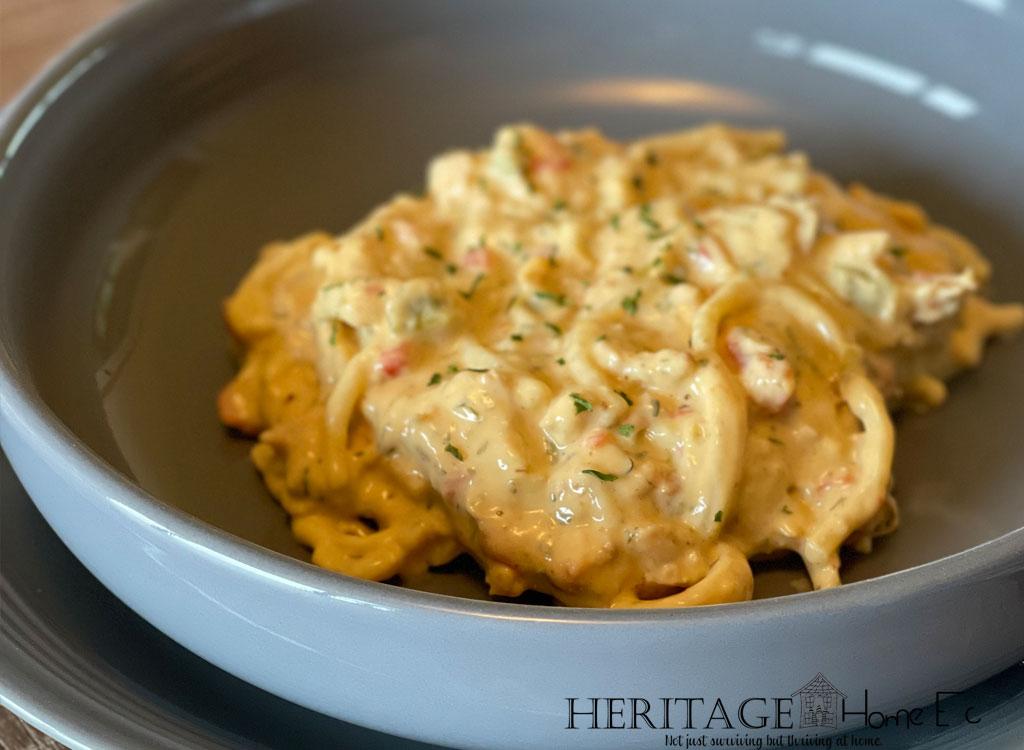 Why Instant Pot Chicken Spaghetti?
Spaghetti is a go-to for most families at dinner time. Hey, I love a good helping of that wonderful red sauce myself. But it gets mundane after time. Sure, it can stay in the repertoire, but just not every week. Food does not have to become as boring as watching paint dry. And while most of us sit and eat staring at the television set while we binge-watch Love is Blind (or whatever), I like making the dinner create more conversation with my partner.
So, why Instant Pot Chicken Spaghetti?
First off, chicken is cheap. I just got a family pack of chicken thighs on sale for $10.49. There were 9 pieces of chicken in the pack, and once I did a little prep work, that is enough for 3 meals. I just have to season, bake and then boil those thighs in order to not only have a decent amount of shredded chicken, but broth to use instead of having to buy it at the store.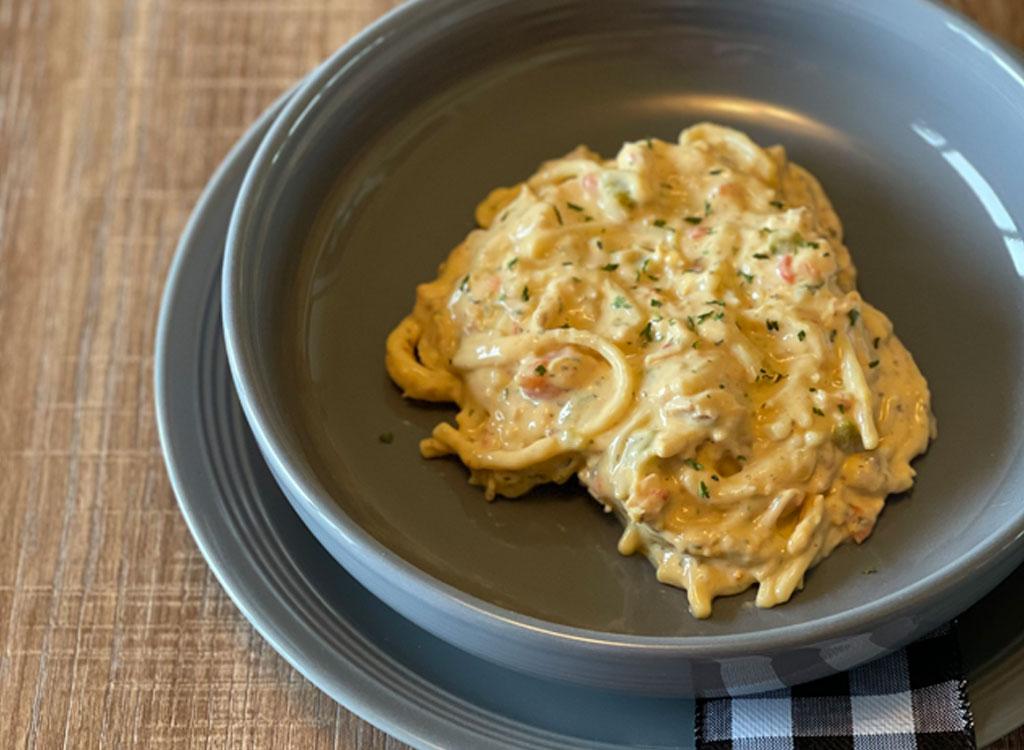 Secondly, Instant Pot Chicken Spaghetti is comfort food. And we all deserve a little pampering in this world of constant stress, drama, and dieting. Because this is easy to get to the table, and it's super filling, splurge a little. You deserve to indulge yourself, dammit.
And lastly, this stuff is YUMMY!
Instant Pot Chicken Spaghetti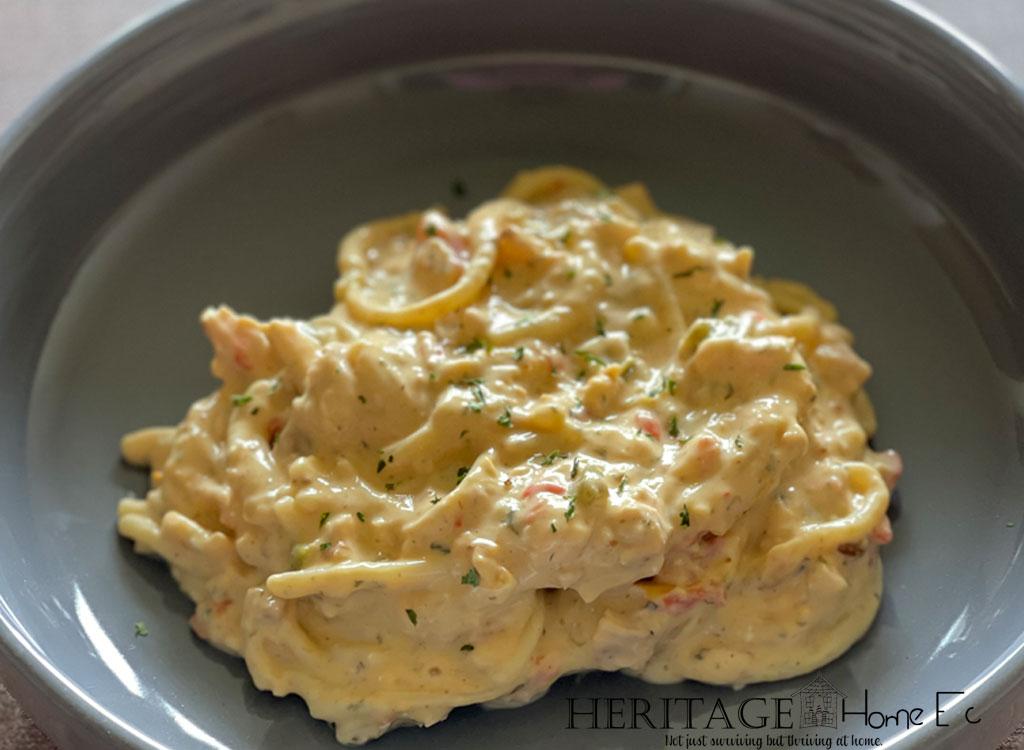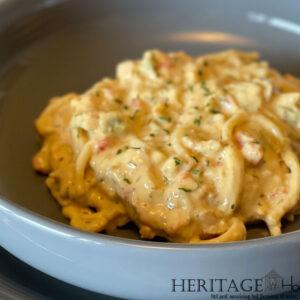 Instant Pot Chicken Spaghetti
Need a quick dump-and-go recipe for a busy weeknight? Don't get takeout! In less than 30 minutes you can have this yummy Chicken Spaghetti on the table for your brood.
Print Recipe
Ingredients
2

cups

cooked chicken

shredded

3

cups

chicken broth

1

can Rotel

1

diced green pepper

8

oz.

cream cheese

cubed

4

oz.

shredded Monterey Jack cheese

½

large onion

diced

1 15

oz.

can cream of chicken soup

1 15

oz.

can cheddar cheese soup

1

tbsp.

garlic

Italian seasoning

to taste

Ranch seasoning

to taste

1

lb.

pasta
Instructions
Add everything except shredded Monterey Jack to your Instant Pot and stir to combine.

Cook at HIGH pressure for 18 minutes.

Let naturally release for 5 minutes, and then quick release.

Remove lid and stir in Monterey Jack cheese.

Serve immediately
If you don't have an Instant Pot, or just would rather use the Crockpot for this recipe, repeat the steps above only into your Crockpot. Cook on HIGH for 3 hours, stirring occasionally. Stir in the Monterey Jack at the end until melted.
Want more recipes to try? Use your Instant Pot to make the perfect roast chicken or use that Crockpot to make a batch of White Chicken Chili.
Want more content? Don't forget to sign up for free access to our Resource Library!!
Please follow and like us: