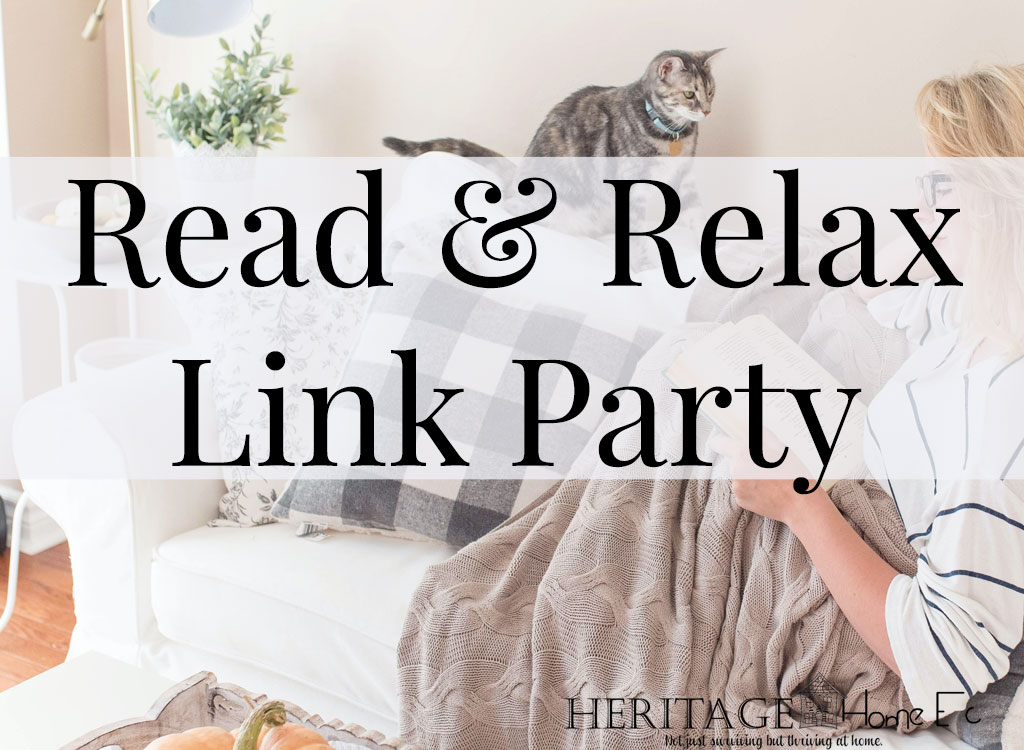 Welcome to our first ever Read & Relax Link Party!! I'm so glad you are here.
I love seeing all of the wonderful things that everyone else is up to in their lives. I think friends and family are one of the most important things in the world, and I'm hoping that the Read & Relax Link Party will help us all find new, lifelong friends on the web.
Make sure you check out the About Me page to learn more about who I am and what my life is (sorta) like. I love food, crafts, reading, home improvement, gardening, and of course my kids (biological and step) & hubby.
With the ease of how broad our social reach is, I love that link parties give us somewhere to find like-minded people to inspire us. Make sure you check out all the places that I like to party here. I can't wait to see everyone out and about in the wonderful world of the internet!
Read & Relax Link Party Rules
Only home economics type posts, please. This includes crafts, home improvement, food & recipes, gardening, meal planning, budgeting, etc.
Link to your individual post, not your home page or store.
No ads or giveaway posts please unless it is specifically home economics-related.
Show some love to your fellow party-goers. Please visit at least 2 other posts. Comments and shares are a wonderful support to your friends here!
By linking up, you are giving us the right to use your images in featured posts.
The Read & Relax Link Party opens at 7pEST Friday and closes at 7pEST Monday.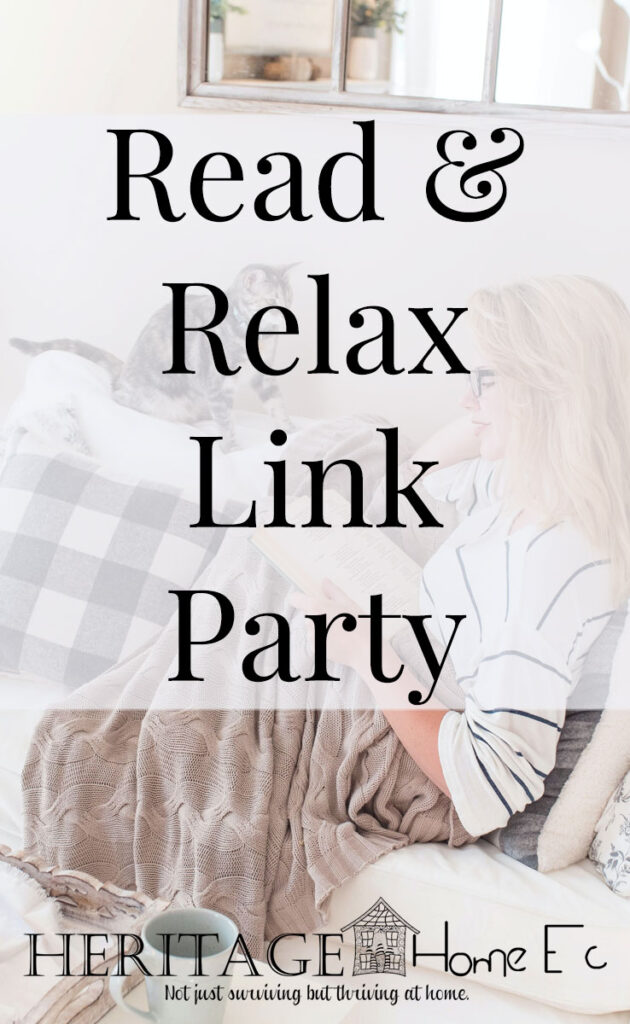 Please follow and like us: